*If scheduling a Recall appointment, please call for special instructions 
888-703-1025
Schedule Your Subaru Service Today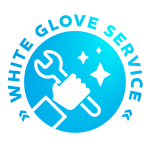 Walser to You - Service Pick Up and Delivery
Stay in the comfort and safety of your own home: allow us to come to you. If you would like to take advantage of the complimentary pick-up and drop-off service for your vehicle's service appointment, please call us directly at 888-703-1025 to set up your reservation. You may also email us and we will determine if your vehicle is eligible for this service. Once the email request is received, you will be contacted within 48 hours by a Service Representative who will confirm the details of your appointment and availability of preferred appointment time.
Service Made Simple at Walser Subaru
Whether your vehicle is in need of routine maintenance, like an oil change or tire rotation, or it needs serious work done, like Brake or Transmission Repair, Walser Subaru can help...even if you don't drive a Subaru.  Our service professionals LOVE cars, sure they specialize in Subaru vehicles but we don't discriminate against Toyota or Chevrolet, we welcome them with open arms.  For drivers in the Lakeville, Apple Valley, Minneapolis, Rosemount, and of course Burnsville, MN, areas who want to get their vehicle serviced or repaired, without stress or hassle, fill out the form below, and we'll take it from there!

Your privacy is important to us.
Subaru of America takes your privacy seriously and does not rent or sell your personal information to third parties without your consent.  Read our privacy policy.
Walser Subaru

14900 Buck Hill Road
Burnsville, MN 55306